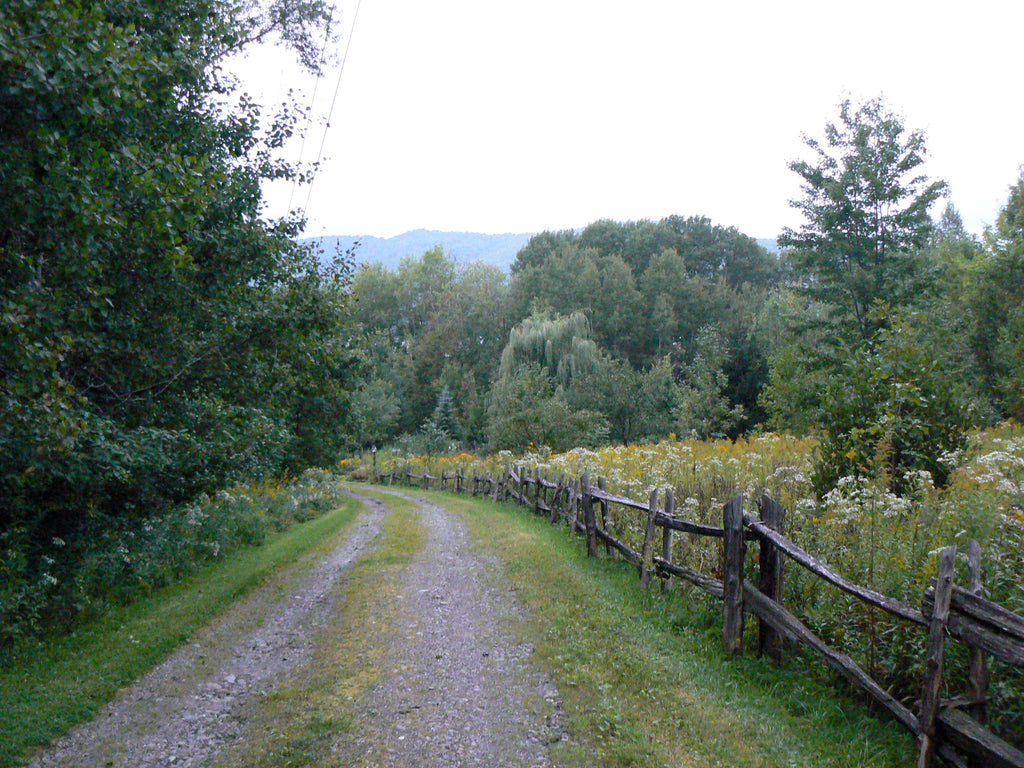 I'm late to discover Sisley's Eau de Campagne, one of Jean-Claude Elena's earlier creations. Eau de Campagne is just about as old as I am or perhaps two years my senior, and true to form, it radiates the 1970s greenish and trimmed style that is so characteristic of the decade. 
What I have on hand is a modern rendition, and I am sure that like everything that before contained oakmoss, it has undergone alterations. However, it manages to maintain much of its green and natural charm nevertheless. 
I have purchased it as a sort of a birthday present for myself earlier this spring, in preparation for the heavy heat that is to come in the summer. While living in Canada, I never needed more than a scent or two for humidity and heat. Here in the East Mediterranean, I'm afraid to say these form the majority of the wearable portion of my fragrance wardrobe. Except for the brief winter we have, when I can pull out my beloved Chypres and incense-and-smoke laden Opulents, nowadays, Le Parfum de Therese, Diorella, Philosykos and the like are a mainstay on my dresser. And although I am not truly in need of another fresh scent, I felt like adding another option that would be reviving and refreshing for the hot days. Just to mix it up a bit, you know. 
Eau de Campagne is both citrusy and green, and can be classified as Citrus Fantasy type with a noticeable Eau de Cologne vibe, which makes it timeless, and a green and leafy twist of galbanum and tomato leaf that add an unusual, modern and cutting edge element that makes the wearer feel unique and sophisticated. And this elegant, simple sophistication is what makes it in a way a pre-cursor for Jean-Claude Elena's future minimalist style. 
At the same time, it is quite a classy and some would feel quite masculine type of fragrance. Some women nowadays may find it very brisk and bright, perhaps too sharp, but I also know many who love it. The moss, vetiver and patchouli undertones give off a very similar vibe to Eau Sauvage. Yet it has a more pronounced layer of patchouli, which adds a deep, warm, mysterious and incensey layer. Once it wears off, it becomes a very translucent white musk, which is quite a surprising turn. I think it is mostly ambrettolide, which makes it more pleasant and less artificial or obnoxious as other contemporary white musks. But still, I find it a bit flat and persistent in the end in a way that does not correspond smoothly enough with the beginning of the perfume. I'm quite confident that earlier versions of this would have still had the (real) oakmoss lingering at this stage... 

It is easy to see why it has a cult following. It's special, fun, yet easy to wear. It's fun to have a fragrance that is fresh and woody and green, without depending on iso-E super. It's both rustic and modern. In my mind it's from the same lineage of Le Parfum the Therese and Eau Sauvage, with an innovative pairing of herbaceous, floral and fruit notes, freshness and complexity, layered with a storytelling. 
While the name means "Countryside Water", I resonate more with the watery concept, rather than a typical rustic countryside per-se. There is a feeling of dipping in a cool creek or lake on a hot and humid summer day, and inhaling water mint and other herbs growing on its bank. Tomato leaf bring to mind a country's cottage vegetable garden, something that you'd keep for a hobby, not for sustenance, and to work out a sweat early in the morning. There is a hint of tart fruit (plum?) and an expanse of flowering vines (jasmine, honeysuckle), but not enough to make it truly floral. Distant scent of new mown hay and grazing animals comes across through the somewhat gamey patchouli and dry vetiver.  On the hot days that we've had lately, I've worn it with great ease and pleasure. 
Top notes: Galbanum, Basil, Bergamot, Lemon, Plum
Heart notes: Geranium, Tomato leaf, Jasmine, Lily of the Valley
Base notes: Oakmoss, Patchouli, Vetiver, White Musk