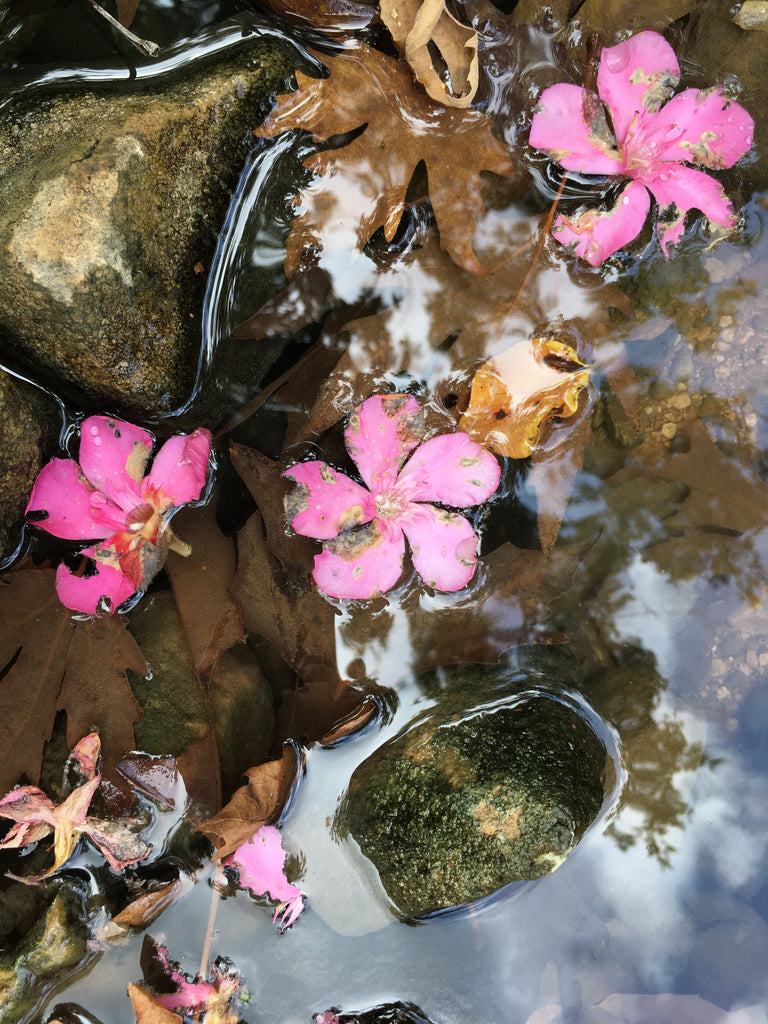 Mother's Day 2021 Gift Guide 
Ayala Moriel continues to celebrate 20 Years of Perfumery & Incense Making this year - and I largely owe this to my mother and my grandmother being able to stand here before you today achieving what I did since starting this very fragrant adventure. 

The following gift guide is a tribute to the women who have shaped my life, and inspired some of my proudest fragrant creations that you can choose as gifts for your mothers, grandmothers and aunts. Happy Mother's Day! 
Happy Mother's Day! Ayala Moriel continues to celebrate 20 Years of Perfumery & Incense Making this year - and so I'd like to give thanks to both my mom and my daughter for experiencing what motherhood is all about from both the giving and receiving end. I'm grateful and honoured to be doing what I am doing, and it's all thanks to you!
My mother, Ada: thank you for instilling in me the love for plants and flowers especially, and for raising me close to nature, teaching me about the healing properties of the local plants as well as faraway spices. The loss of your the sense of smell also gave me the opportunity to sharpen my sniffing skills from an early age, to be confident with what I know, and to help her you navigate through this scentless world.
My daughter, Tamya: it was truly for you that I have founded this company and opened it for business. It enabled me as a young sole-parent to not only put food on the table, but also be happy switching to my motherly role at the end of a long working day. I always wanted to work doing what I love. And you gave me no choice but to accomplish this dream pretty early in life.
My Aunt, Liora: You lived your life to the fullest and fiercely defending what you believe in. I was fortunate you didn't become a mom till much later in life, and had you all to myself! You taught me discipline, hard work and determination, and standing up for my rights. I hope the next generations won't need to fight as much as you did for that!
And last but not least, my grandmother Ruth, who has sadly passed away just a little over a year ago: I'm eternally grateful for your inspiration, worldliness, attention to detail and the written language, and for always believing in me and giving me a strong foundation of confidence and support through the toughest times, and not any less - through the happy and triumphant times. I hope to carry your relentless optimism combined with an urgent lack of patience for any injustices, big or small, and to always put my actions where my words are. I really hope that I could still make you proud after all that this year has taught us in your absence. I also hope to be always able to be as generous and warm as you have been to me all my life.
🌊 P.s. Earth Day is maybe over, but the Mediterranean Oil Spill Cleanup Continues! 🌊 Reefs and underwater rocks still need professional and volunteer divers to clear away some bitumen that sank and stuck to rocks.  And so our fundraiser continues - donating to Zalul/Mediterreanean Sea People and EcoOcean proceeds from revenues of all our Beach or Sea themed fragrances. 
INDIGO
Velvety, deep aromas of aniseed notes with a warm base of woods and iris along with cool, green notes of violet leaf and boronia create an unusual, mysterious perfume of extreme individuality: enigmatic and reflective as the sky after sunset.
Indigo is a tribute to my mother, who is anosmic and when she could smell, enjoyed the scent of violets and anise. So this has all her favourites. Wearing it makes me feel wrapped in the indigo-coloured velvet of her hug. 
MOTHER'S DAY COFFRET 
Luxurious coffret of 8 of our beloved Language of Flowers perfumes, packed in a jewellery box lined with handmade almond-blossom paper. 
The fragrances included in this coffret are:
Kinmokusei, InCarnation, Lovender, Rosebud, Viola, White Potion, Yasmin, Zohar. 
INCARNATION 
Our mothers love us unconditionally. Carnations are traditionally given and worn on Mother's Day, symbolizing the purity and resilience of a mother's love. Those mourning the loss of their mothers wear a white carnation, and everyone else wear colourful ones. So what can be more perfect than a carnation perfume for Mother's Day? InCarnation perfume is peppery, fiery, sweet and seductive. It unfolds its voluptuous petals dusted with nutmeg and mace, and unleashes its scent with a spinning of a Flamenco dancer's skirt.
Indigo-Dyed Lavender & Olibanum Soap 
Gorgeous handmade soap bar, with frankincense resin, lavender and dyed with indigo with golden mica pencil lines. Makes a truly stunning gift!
TAMYA PERFUME
Dedicated to my daughter, this is a tender and spring-like bouquet of ethereal flowers, and smells both innocent and youthful and sensually exotic: frangipani, hyacinth and jasmine sambac, arranged over precious woods - sandalwood and cedar from the Atlas mountains. 
KINMOKUSEI is an Osmanthus soliflore - a unique Asian flower, with a smooth and rich scent of green tea, apricot and suede leather. This osmanthus soliflore is unusually dark and rich, and is as soft as suede. It opens sparkling with apricot, peach, wild orange and raspberry undertones; rejuvenates like cool green tea, yet unmistakably smooth and floral. The base is surprising – musky and woody, with underlining leathery note of cured tobacco leaves. Kinmokusei is the Japanese name of osmanthus.
VIOLA is a Victorian-inspired bouquet with an up-beat, contemporary twist. Violet leaf and iris create a soft, powdery aroma that is both sensually feminine and refreshingly clean. Viola is the ultimate soiflore for the soliflore-phobic: It has a cheerfully simple beauty and at the same time is surprisingly full of depth.
PALAS ATENA INCENSE STICKS
Ayala Moriel's very own Nag Champa Agarbatti (incense sticks with a bamboo core) for easy use and transport. A little goes a long way. A festive and sensual fragrance, rich with exotic flowers, sandalwood and amber. Has powerful, sensual feminine energy of abundance and wisdom. 
VENUS PLANETARY INCENSE PASTILLES 
The beauty queen of the planets, Venus (the ruler of both Taurus and Libra zodiac signs) is the darling of most planet-gazers. However, it has more depth to it than meets the eye. Playfulness, freshness, beauty and love and all that is joyous in life must not be forgotten, especially for the serious types among us. This is especially crucial in the times we're experiencing right now world wide. Beauty can be soul-medicine. 
Miniature Zarzo Gift Baskets
Filled with fragrant surprises, these handwoven baskets from palm inflorescence make an elegant, sustainable and reusable gift for mothers while taking care of Mother Earth. Both size and contents can be customized.