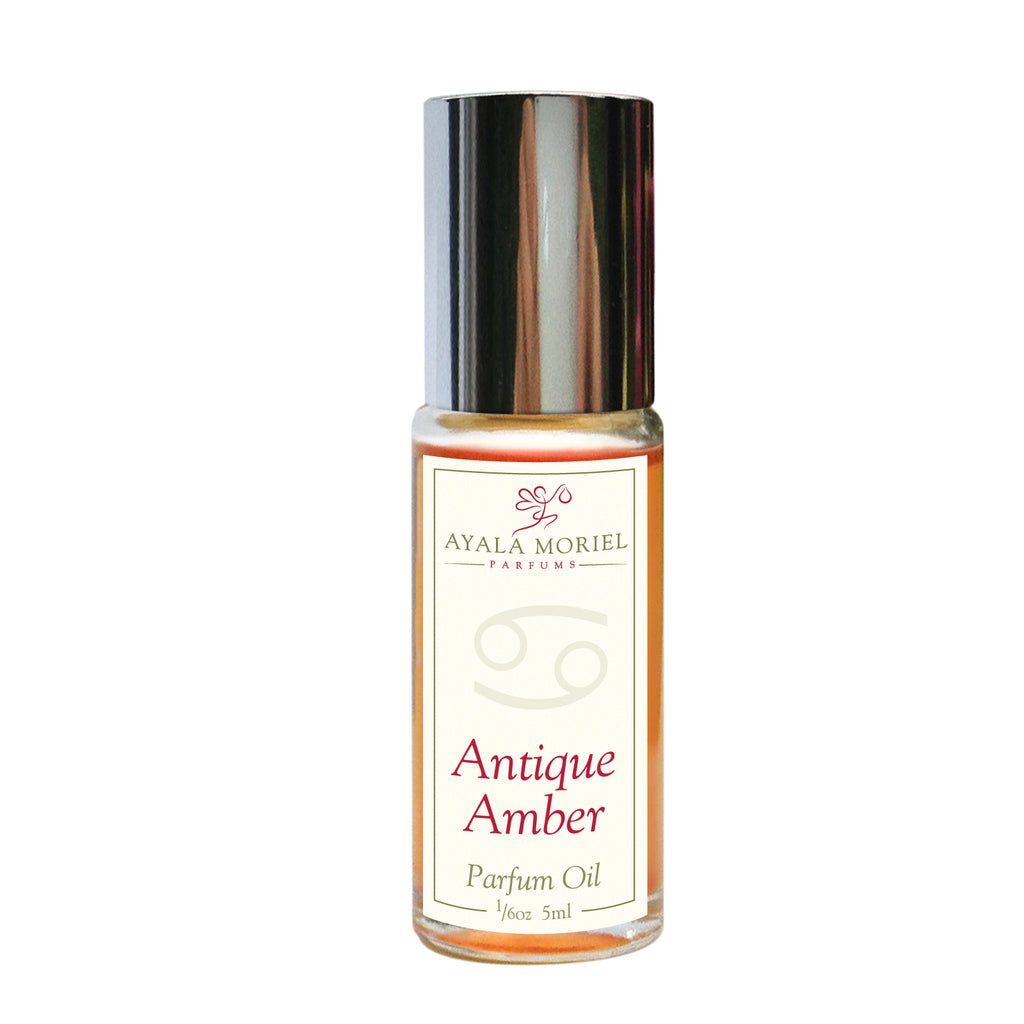 Happy Summer Solstice!

Antique Amber perfume is a tribute to the sign of Cancer, whose colour is orange and correspondent "gemstone" none other than amber. Ruled by the moon, it is characterized by a similar ebb and flow and fluctuation of contrast - hot/cold, open/guarded. Cancer is the sign of home life, family and stability, motherly protection and nurturing.  
This perfume brings together water plants and amber, fragrantly portraying the qualities of Cancer: Deep Emotions, Sensitivity, and Mystery.  

Top notes: Borneol Camphor, Aniseed
Heart note: Jasmine
Base notes: Amber, Patchouli
Fragrance Family: Opulent Ambery
Cancer birthdate: June 21 - July 22