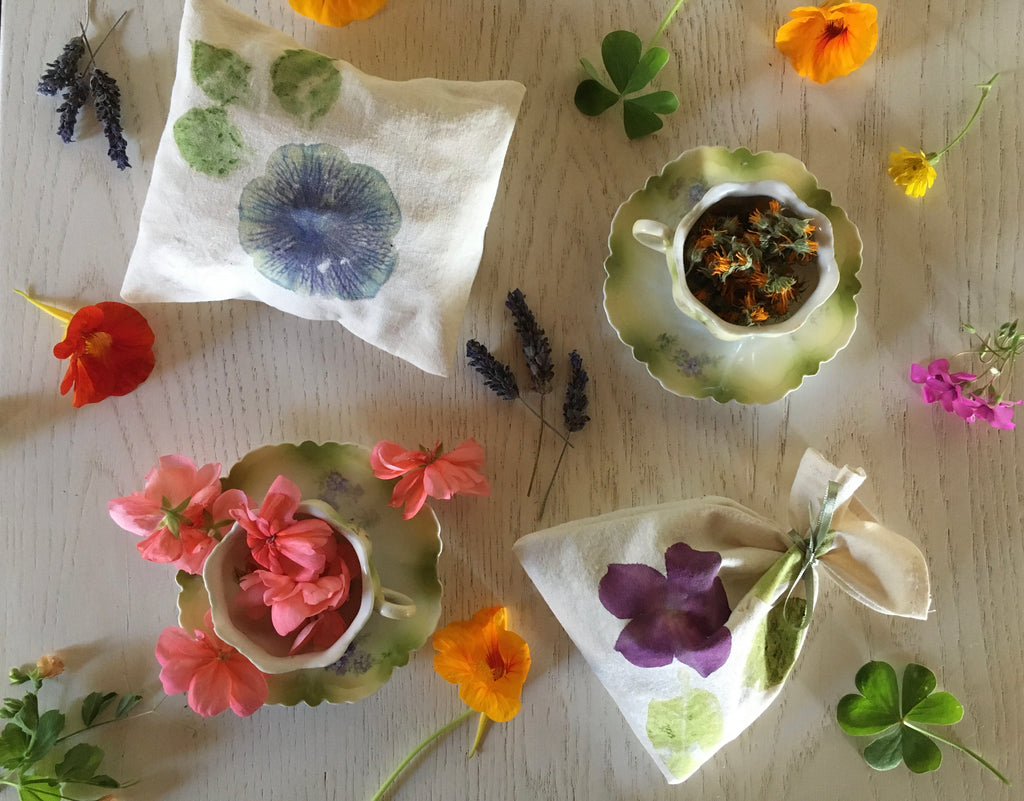 The above photo is of dream pillow and sachet created by Hasia Naveh and filled with herbs by Ayala Moriel
Photos above: Ecoprint with green tea background; below is the botanical layout before the printing process.


I'm absolutely thrilled to break my introverted mindset of hiding in my studio (intesified by the various events of the past two years), and finally get out of my shell and co-host an art & olfaction event at my dear friend Hasi's!

The event will take place next Saturday, July 16th, 11am-1pm, at one of my favourite sanctuaries: Hasia Naveh's Fiber Art Studio in Bustan HaGalil. Hasi is a dyer and quilter who seduced me into the world of ecoprint and natural dyes. I've taken numerous courses and workshops at her enticing studio, and am so honoured to be invited to partake in JulyART weekend of art events organized by זמן גליל מערבי עמותת תיירות Western Galilee Now Small Business Consortium.
Photo above: Indigo perfume laid on an Ecoprinted, indigo-dyed fabric 

In our event, Hasi and I will discuss our passion for plants, colour and scent. We'll showcase how we extract fragrance and colour through special techniques, both ancient and modernized of enfleurage, ecoprinting, botanical dyes, soap making and more. We'll let you experience our world, residing at the intersection between colour, scent and synesthesia - the role that colours, emotions and memories as a portal for storytelling and our very own personal healing.

We will also have some refreshments, as well as unique and carefully curated perfumes available for purchase exclusively during the event.

Just one word of warning: The event is already sold out!
You can be put on the waiting list though. <3 Thank you for everyone's enthusiasm! It is truly heartwarming! <3
Photo above: Quisqualis indica vegan enfleurage process