Incense Cone Making Blueprint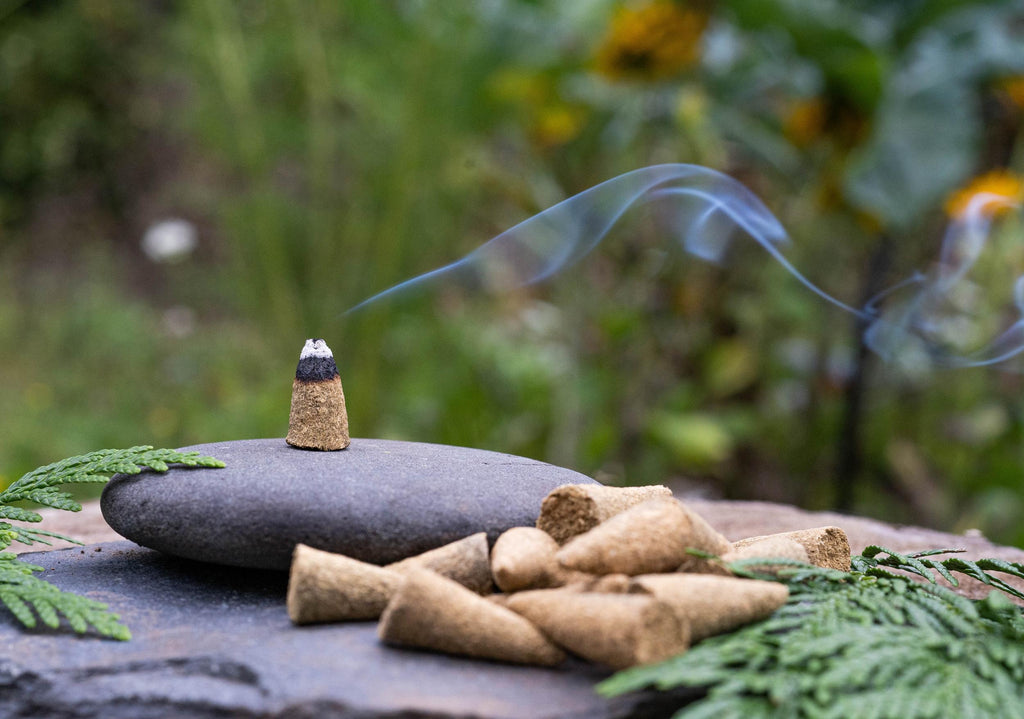 Disclaimer: All of the posts related to Northwest School of Aromatic Medicine are limited time offers and bonuses are likely not going to be relevant if you sign up at a much later date than this post was written. 
Today in the Hand-Crafted Incense Workshop Series, you are invited to learn how to put aromatic ingredients together to make your own incense cones!
This morning my friend Evan, founder of The Northwest School of Aromatic Medicine, released his final video in The Hand-Crafted Incense Workshop Series.
Now that you've learned the important elements and foundational aspects of this ancient craft in his first 2 videos, in this lesson you'll learn how to actually put it all together to make amazing smelling, fully burning incense cones.
I know I've been learning a lot in this series so far, and I'm sure you're as excited as I am to get the last piece of the puzzle in place.
In this final workshop Evan shares:
His step-by-step guide to making any kind of incense cones

The proper consistencies of botanical ingredients necessary for making different types of incense

When to add your bases, aromatic ingredients, binders, and water to create the perfect incense dough

What all traditional incense crafters do right before they make incense

How to mix, form, dry, and store your incense cones

and much more..
You're moments away from knowing how to formulate and craft your own medicinal or ritual incense blends from start to finish. 
Click here to watch the 3rd lesson, and don't forget to download your Incense Making Blueprint Workbook under the video.
I'll see you there!
Ayala
P.S. - If you haven't watched the first two lessons in this series, it's not too late to catch up. But there's just a few days left to watch all 3 workshop videos.