Invitation to the Traditional Incense Crafting Course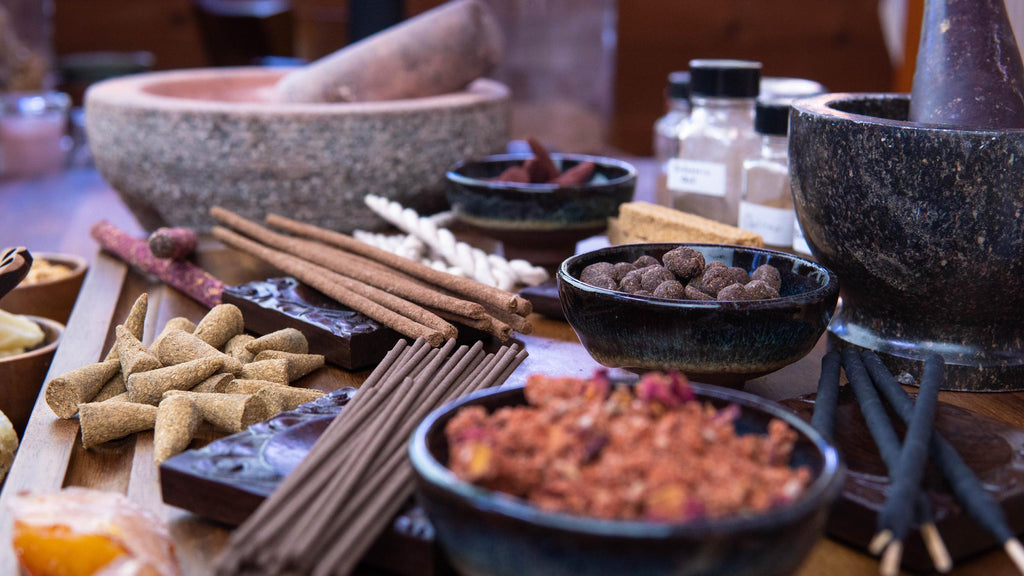 Disclaimer: All of the posts related to Northwest School of Aromatic Medicine are limited time offers and bonuses are likely not going to be relevant if you sign up at a much later date than this post was written. 

Incense is one of the oldest herbal traditions that brings healing, spiritual enhancement, pleasure, and positivity to people all around the world. 
To be able to make your own custom incense blends for fragrance, therapeutics, or ritual is a powerful skill that can bring potent transformation to your aromatherapy or herbal practice, your friends and family, or your customers and patients. 
And that's what my good friend Evan Sylliaasen's Traditional Incense Crafting Course is all about!
I'm excited to invite you to enroll in the only in-depth, comprehensive online program on traditional incense crafting there is.
This special offer is only available this week so be sure to check it out today!
This one-of-a-kind program is a culmination of Evan's 10 years of professional incense crafting as the founder of Higher Mind Incense, his study of incense cultures from around the world, and thousands of hours of trial and error learning the best methods for making many types of incense. 


If you've ever felt like there was something missing in your work with plants or aroma, or you've been wanting to learn more about the traditional roots and teachings behind aromatics, the Traditional Incense Crafting Course is your missing link!
This program respectfully weaves different fragrant teachings together to create a synergy of practicality, modern practice, ancient tradition, and spirit.   
In the program you'll learn:
The histories and traditions of incense as medicine, as the roots of all aromatic arts, and as the most universal ritual tool

Properly use gums and resins, binders and bases, fragrant hardwoods, and oil-dense botanicals

Learn multiple modes of formulation for therapeutics, fragrance, and ritual, & understand how to use the 4 Key Elements of a successful incense

Craft incense cones and sticks that burn properly, hold their form, and smell amazing

Incorporate essential oils to enhance your incense and utilize plant medicine to the fullest

Make your own loose incense blends for healing, ritual, and fragrant enjoyment
And much more.. 

Learn more about this special program here
Evan's generosity, passion and philosophy resonates with my feelings and attitudes to the world of natural aromatics. His respect for the world of plants and the ancient traditions that work with plant medicines around the world really comes through in everything he does, including this very generous and thorough online video course. You will find the instruction easy to follow, and the breadth and depth of this program make it a wonderful experience even when attending from the comfort of your own home. I can't recommend this incense making course enough! 

I wish there was a program like this when I started out on my path some 20 years ago, and I'm pleased to be contributing something to it, with three bonus videos that will be featured in the course later in November. 
I hope to see you there!
- Ayala
P.s. This special offer and discounted program price is only available for One Week, so don't miss this special opportunity!