Black Licorice Soaps Are Ready!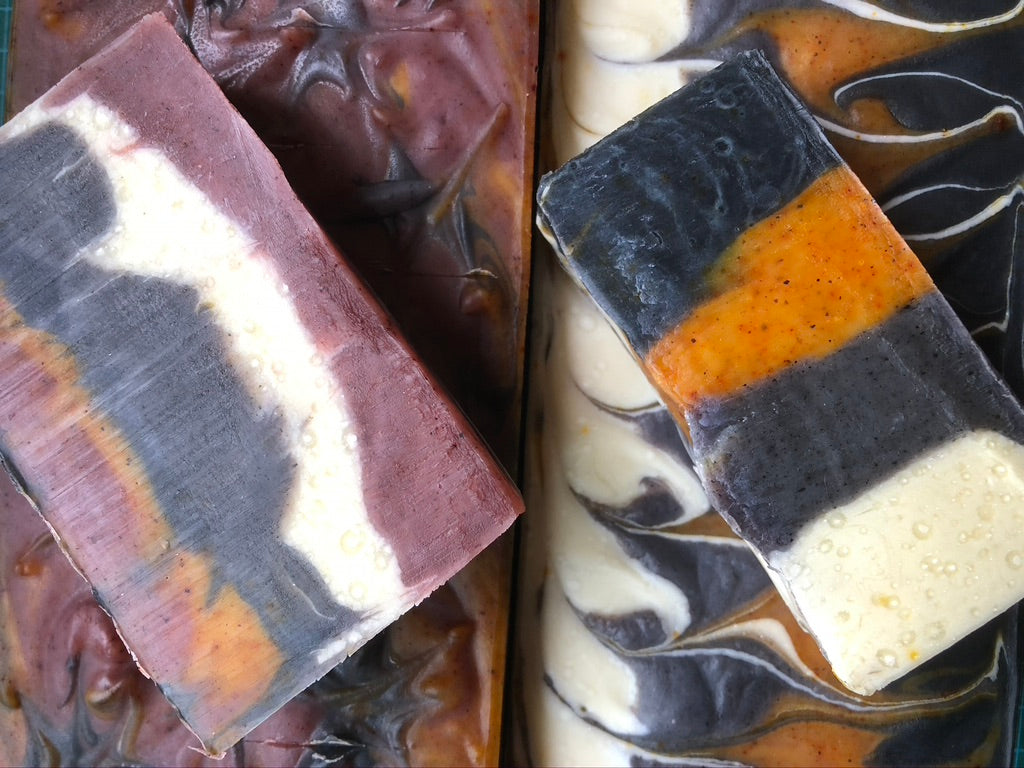 Even witches need to bathe from time to time, and what better soap than Black Licorice?
I am thrilled to share with you that my colourful, limited edition Black Licorice soaps are ready (after the customary curing time of 4 weeks), and are available online for you to order. If you love this dark, sticky candy with its sweet and mysterious aroma, you will love Black Licorice soap!
These special-edition soaps make quite an eye candy with all the colourful botanicals that I used to dye it in shades that allude to the colourful Allsorts licorice candy. It is witchy and haunting in both its appearance and scent.
For those familiar with my Black Licorice perfume, this is a bit different fragrance, more dark and similar to the European style candy, with hints of Sen-Sen candy.
 
When these run out of stock, I probably won't be bothering with the fancy, colourful designs... I made 4 different styles and they are all gorgeous! So if you love the colours you should get them now!