Winter Subscription Boxes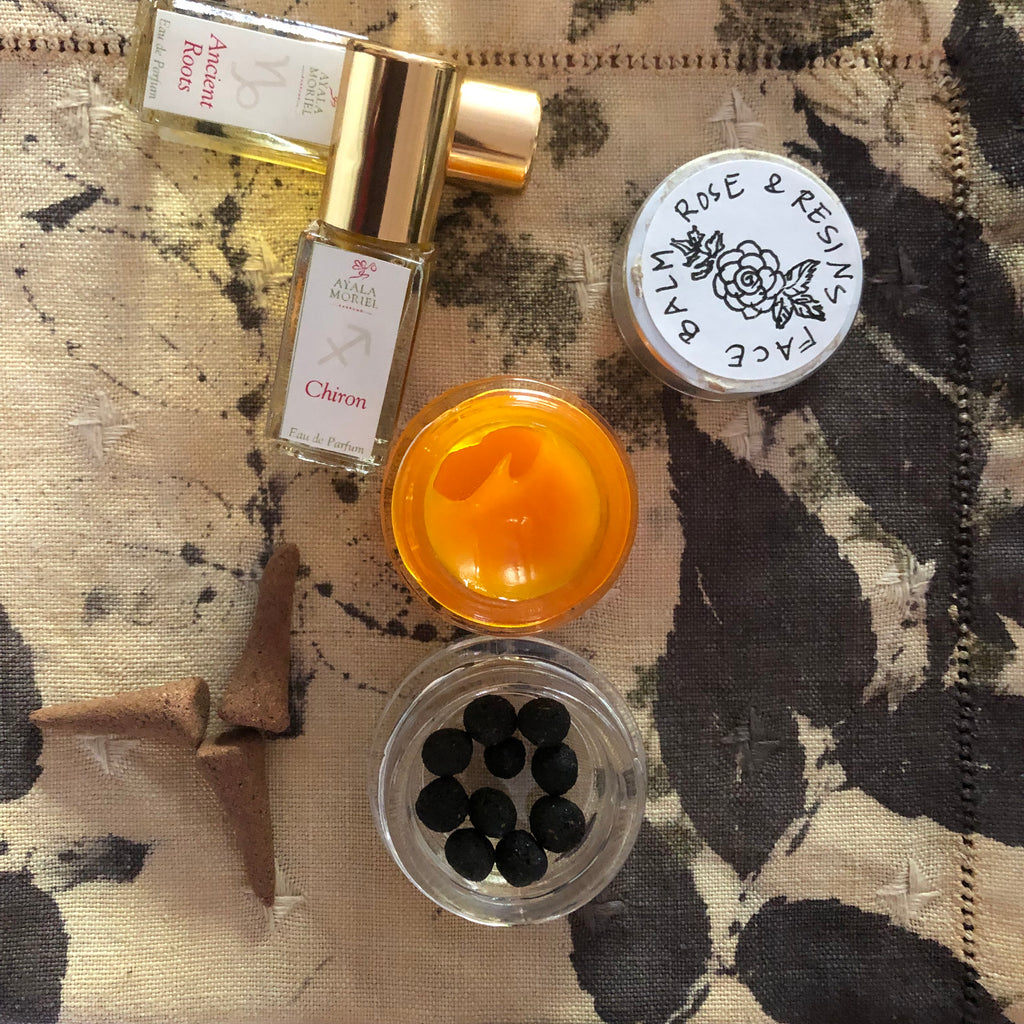 I'm super excited about getting the Winter Subscription boxes out. These boxes are an opportunity for me to give my best, and share other aspects of my creative life. 
There are a few regular subscribers who have signed up for the whole year, and I just love putting together these gifts or care packages for them! And then I'm always thrilled when someone signs up just for the season, out of curiosity. The first three of these new subscribers will receive an additional gift - a 4mL roll-on bottle of a winter Zodiac Parfum Oil - Chiron for Sagittarius, Ancient Root for Capricorn and Aqua Aria for Aquarius. Maybe one of these will be yours this time? 
This is the third subscription box I'm putting out, and in the spirit of the holidays, it is especially luxurious and brimming with creativity. I like to keep most of the contents a surprise until after I send them out; but with this one I couldn't keep it all a secret. Aside from the Zodiac Parfum Oils, which are to be expected, I also concocted a special new product especially for my subscribers: a Beauty Unguent made from Balm of Gilead fruits. This is a new product at the shop as well, and available in 3 different sizes: 15mL (1/4oz), 30mL (1oz) and 50mL (1.6oz). There is also a new winter nerikoh, titled Snow on a Bough. This all ties in the the monochromatic aesthetic of the wrapping - an eco print of dark, tannin leaves on lovely linen, bringing to mind the winter hibernation of deciduous trees and shrubs.
But don't worry! The darkness of the season will be brightened by the contents of the box! Skin care to keep you nourished and hydrated and your skin glowing, and fragrances that will make your heart smile. And there is also candy I've made especially for you, from wild honey and herbs from the mountain I live on. 
Ayala Sender