Cocaigne: Upcoming New Perfume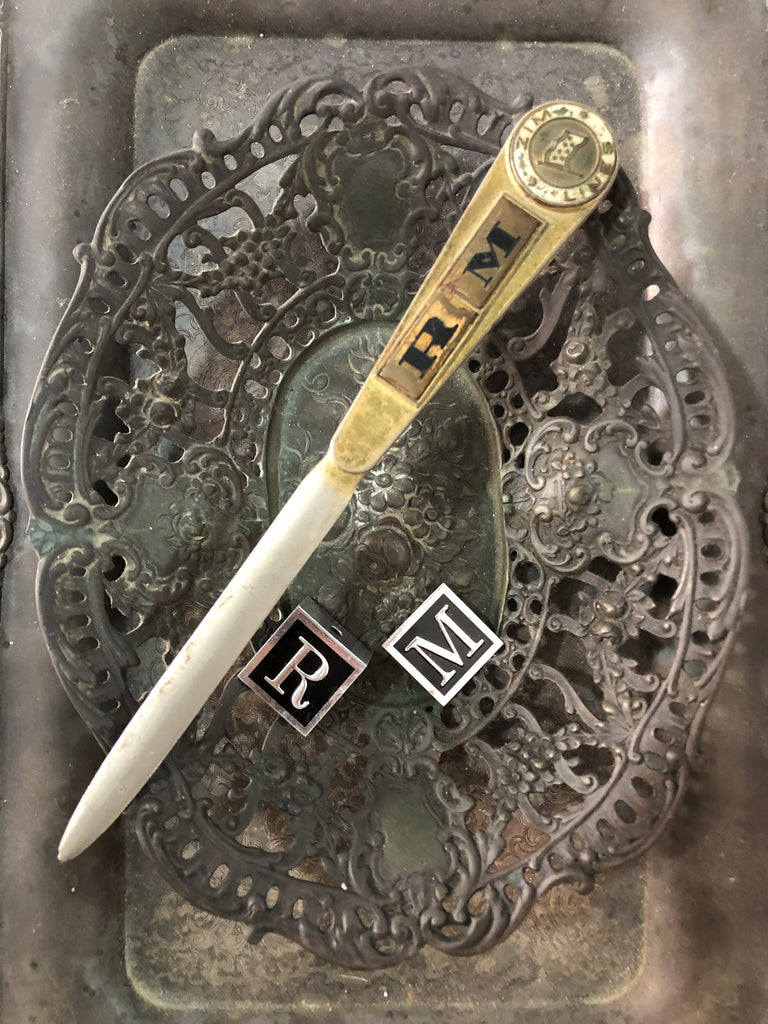 As the October acenstral festivities are approaching, is time to announce my upcoming new perfume, which has been in the works for close to two years. It is a tribute to my late grandmother (who was never late!). She was hospitalized a week millions of elderly and sick people world-wide, who were hospitalized and have died during this unfortunate times of confusion, loss of common sense, reason and humanity, she has died alone.
During those fives weeks we were not allowed to visit her, and were frankly too scared to do anything about her. The hospital allowed only one family member to accompany a patient to the hospital, and in her case, because she insisted to live in her apartment in Tel Aviv till her last days, that person was her live-in caregiver, a dedicated, compassionate and wonderful woman from the Philippines who she grew very close to in her last six years of life. While we knew she was in good hands, during this time of confusion, even she was too scared to stay at the hospital for too long, from fear of contracting COVID-19 from somebody. These were dark days of fear and isolation. Even me and my daughter, who are now living next door to my mother and three brothers, were completely isolated. We knew very little about Coronavirus back then, and I was terrified that I may be a carrier of that virus (even though my contact with the public is very minimal, as my work is mostly done in isolation to begin with, running an online business and a perfume studio that only hosts in-person events, courses and workshops only a few times a year). So I was neither able to take my daughter with me to visit Grandma, nor leave her with my mom, who is considered at a very hight risk for lung diseases not just because of her age, but because of other multiple chronic health issues. 
I've spent those six weeks of being torn away from Grandma intermittently ridden with worry, guilt, sorrow and an urge to disobey all rules and just go visit; and every time I would run this idea by my family members, was talked out of it as being an impossible option, based on inside information from friends who worked in hospitals and knew the mad visitation policies that suddenly have taken place. This would just drive me so mad with this internal conflict, that I just couldn't bear the thought anymore, and switched gear into perfect oblivion, in which I would just "live in the moment" and try to make the best of the horribly restrictive times. Luckily for us, it was spring, the weather was beautiful, and we live int eh countryside - so even though we couldn't really see people, at least we weren't physically confined to the four walls of our home. I try to emulate an air of calm and happiness to my daughter, who is autistic, and the whole situation that happened overnight without any warning, was very unsettling for her and induced a lot of anxiety (we got the notice that her day program would shut down, contrary to previous notices, at 11pm on Saturday night, when she already had her backpack by the door ready for the next day - FYI workweeks in Israel begin on Sundays). 
After five weeks of hospitalization, grandma was transferred to a special care facilities for the elderly, rather than return to her apartment Tel Aviv, as she was too sick to be at home, requiring 24/7 oxygen and additional medical care. We were kinda in denial that she's going to die very soon. I was truly hoping that she will get over it and return home. We did our very best to get her into a centre that is relatively close to us, and this was still an hour drive, and we were not allowed to visit. But unlike the hospital's nurses, who made zero effort to update family about her condition, or let us talk to her on the phone (she was bed-ridden), the caretakers in the new facility made sure we speak to her on a webcam at least once a day, and updated us in detail about her. She arrived there on a Friday, and by Saturday night they've informed us we're getting a special authorization to visit her once (anyone from the family, but just this one time), provided that we will be wearing face-masks and protective gloves, and will remain at the gate, while she will remain two meters away from it. 
It took the family other day to decide who is coming, and it turned out to be just me and my eldest brother. That day my daughter also returned to her program, so I drove her there, and continued from there to the village Daburya, on the foothills of Mount Tabor. The night before I baked grandma's favourite cake - a fluffy cheesecake with a topped with vanilla whipped cream. 
On the way there, my brother asked me which route I'm taking, and if I'm going to turn right onto Mount Tabor's church site. I said I don't know, I'm just following the GPS steps. A couple of kilometres later, I turned right and immediately was stopped by a police officer. They wouldn't let us go into the village, making silly excuses that it is infected with COVID-19, and that we shouldn't be driving at all (when in fact that day was the first day that everyone were allowed to go back to work again). It didn't matter that we told them that grandma is dying and we were given a special permission by the care facilities to visit her this one time to say goodbye. We pleaded and followed their instructions, supposedly allowing us to go in if we give them our IDs as a reassurance, and call the care home to confirm that we are allowed to visit. After all these efforts, they still said "NO". We turned around, furious, frustrated and genuinely holding back our anger as to not lash out at them (only because we didn't want to get in trouble); but refused to give up. I remember the alternate route my brother was mentioning, and we took that turn, passed the Mt. Tabor church, and went through a winding way to enter Daburya from another entrance. We were not stopped by anyone and were able to deliver the cheesecake to grandma. 
Granda was wheeled to the care home's courtyard, stopped two meters short of the gate, and her caretaker kept trying to get her face bask back on, which slipped back over her eyes, and she had no clue what was going on. Why would a lady who requires 24/7 oxygen, and who has just passed a COVID-19 test (negative of course), both when being discharged from the hospital, and upon arrival at the facility, would be forced such a mask in the open air is beyond me. So we were not able to see too much of her face at first. But seeing her discomfort, we were able to convince her caretaker to take it off (while we remained masked). This is when it occurred to us that both her hearing aids and eyeglasses, as well as false teeth were all left at home! She hasn't had them at the hospital for all these five weeks of hospitalization, and arrived at the facilities completely helpless and unable to communicate, see, hear or eat. Good things the cheesecake is so soft nobody even needs teeth to eat it. 
Savta was not communicative, and I don't even known if she could see to hear us. But I sang her a few of her favourite German Lieder that she taught me, while crying yet trying to remain calm. We spent only ten, maybe fifteen minutes there all in all, because that's all we were allowed. I would never be able to hug Savta again, or eve hold her hand. 
Savta didn't get to eat her cake till a day or two later. And that night, she passed away. We're told she passed away peacefully in her sleep, and in all truth and honesty, I want to believe it to be so; but I saw the torture and fear of death on her face, and the horror of it. I saw her fight death before, walking between the worlds, and trying to untie and make amends and sew together all the unfinished pieces of her life. And get back to life after that. I really wished she would be able to get out of this before the lockdown was over, and get back to her home as she wished, and die there and perhaps even be able to hold her hand one last time. Alas, this was not to be. I made peace with that at that time, telling myself that she wished to die alone, not being a burden on anyone. Not being helpless around those who always leaned on her and needed her strong. It almost seemed as if she needed the quiet of the lockdown and its restrictions, to be allowed to leave this world and cross into the next. 
On the way back from Mount Tabor my bother and I stopped for a little picnic on a cliff facing the Sea of Galilee. We met a new (to use) aromatic medicinal plant there, Mountain Tea, which in Hebrew is called Barzilon, alluding to the word "Iron", and which I hoped will give me strength despite Savta's hreatbreaking condition. I tried to transplant a few but they died too. It was the last road trip I took with any of my brothers, and the last time we felt close as a family. At the end of the Shiva, it felt like the whole family has been torn apart, unable to reconcile, and each and everyone's grief process was different and clashing and nobody was ever able to be sensitive to the other person's needs or sorrows. Especially not those who remained in denial. Only 18 people were allowed to her funeral, and it was heartbreaking and traumatic to pay her last respects in such an disrespectful way. Unable to see and be seen with our grief. Unable to hug people during the Shiva due to COVID-19 fear. Two days after the Shiva the lockdown was cancelled completely and left me bitter, with the feeling of losing a relative in the holocaust just a day or two before liberation. 
This post was not even meant to be about how I lost grandma, but about the perfume I made as a tribute to her living presence and enduring spirit, and comforting home. But as I began writing it, I realized I wanted to share some of it, and as it took me months and months to unpack the trauma of her departure, and be able to sleep again without seeing a grotesque funeral of masked people, and feeling constantly disembodiment and disassociation, not to mention loneliness and suicidal thoughts from the horrid condition that our family has arrived at with its roots, pillar and foundation shattered and fragmented this way. It is a very vulnerable part of me, and I would only share it in hopes that it helps any of my readers who experienced a similar loss during this insane and cruel era. Please do know that you're not alone in this, and this is not right that our funeral and grieving rights were robbed of us. And please don't be ashamed or embarrassed to discuss it and demand justice and healing for your bereavement, and to make amends with your Dead in whatever way shape or form. 
My personal was to visit grandma's house as much as I could, and carefully go through her belonging and correspondence, and sort them and pack them lovingly. Both my daughter and I have suffered much from this loss, both mentally and physically (she was diagnosed with an IBD only recently, after struggling and battling with it over a year and a half, and is only now beginning to heal).
The other part of my healing process included finishing this perfume I began working on one of the last visit I had with her, while she was still alive. So I would like to share some of that process with you, and am planning to launch the perfume on her birthday, December 26th, with a pre-launch October 31st, for Noche de almas perdida and Dia de Los Muertos. This perfume is both nostalgic and ceremonial, and includes some elements of raw materials that my grandmother loved or that I associate with her. But it's not a replica of her scent (that would be impossible to create!), nor the smell of her house. But to create the feeling of it. The scent itself is something new altogether. Which I would classify as both Ambery/Incense and Floral-Aldehydic. 
Grandma's home always smelled like a warm hug. Her hands, wide and reassuring with deepening veins and stained by time, are what gave me strength for as long as I can remember myself.
Landing in her pad was always a comforting and stable place to be, no matter how far and wide I've travelled from. She would greet me with a smile and a table spread at any weird hour, the most generous hospitality that it always felt like a true homecoming to me. And I could always count on a perfectly made bed with crisp, fresh linens. And a good night blessing for golden dreams, sealed with a kiss.
On one of my last visits to my grandmother's home, she gifted me with "The Joy of Cooking". In it I found a recurring word I could not understand, Cocaigne, and when looking it up I learned it is the Land of Plenty, a place for gluttons par excellence. I immediately thought it was the perfect name for a perfume tribute to my grandma. Sadly, she did not live to smell it in it's completion, and it became a comfort to me during the  grief process, in which I have not only lost my grandmother, but also my spiritual home and place of safety, and the pillar of strength, confidence and support she has always been for me.
Notes: Ginger, Cinnamon, Cape Chamomile, Petitgrain Absolute, Jasmine, Hawaiian Sandalwood, Atlas Cedar, Sweetgrass, Bushman's Candle, Palo Santo, Vanilla, Araucaria
Ayala Sender

Araucaria, Bushman's Candle, Cape Chamomile, Cocaigne, New Perfume, Palo Santo, Petitgrain Absolute, Ruth Moriel, Savta Ruthie, Sweetgrass, Tribute