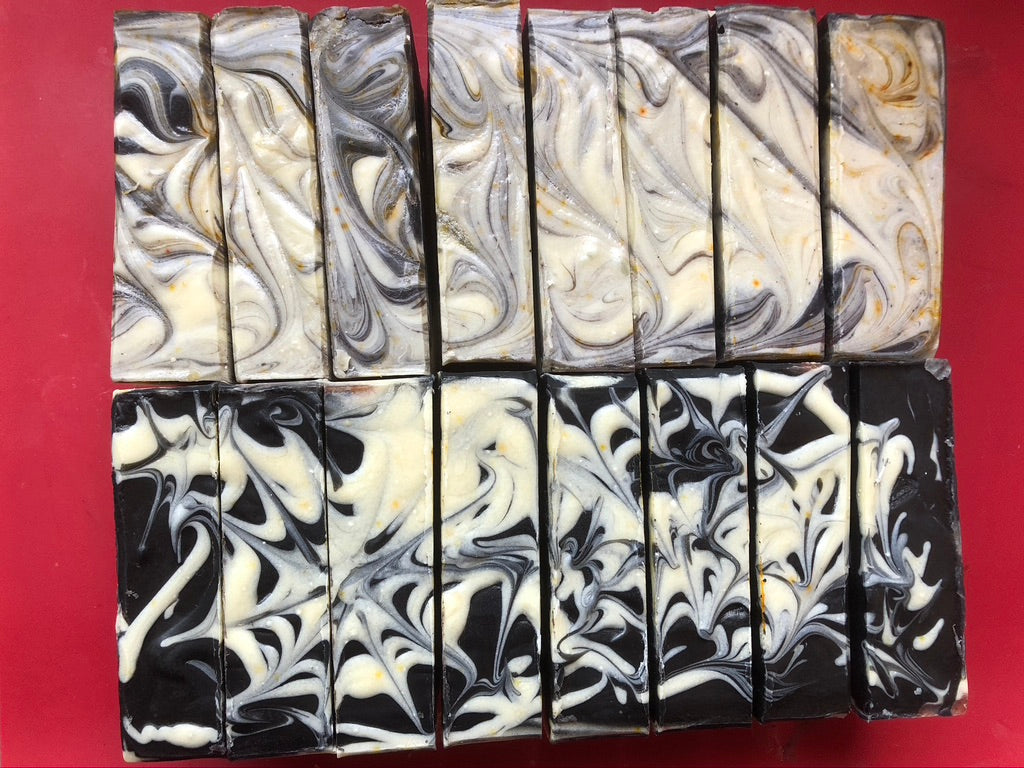 The monochromatic top hides a very colourful interior. Just wait for the slice reveal - et voila!
Layers of colours in two different techniques. I used only natural colorants and I love the result even though the alkanet root is not as purple as I hoped. I even added some indigo and titanium dioxide to brighten it a bit, with no success.
The other colours are red madder root, yellow-orange anatto seed, black activated charcoal and white titanium dioxide. One is a "pointy peaks" technique; and the left overs went into the rather wobbly stripes. By then the soap batter was too thick for anything fancy and some of the colours didn't have sufficient amounts for a while layer, while others had too much. so I just filled up with whatever was on hand. It's not as exciting as the pointy peaks but the colours are still pretty and vibrant and look very much in the spirit of Halloween
Will be ready October 29th - just in time for Halloween
The scent is named in the same manner as one of my perfumes, yet has a more realistic licorice-candy character.