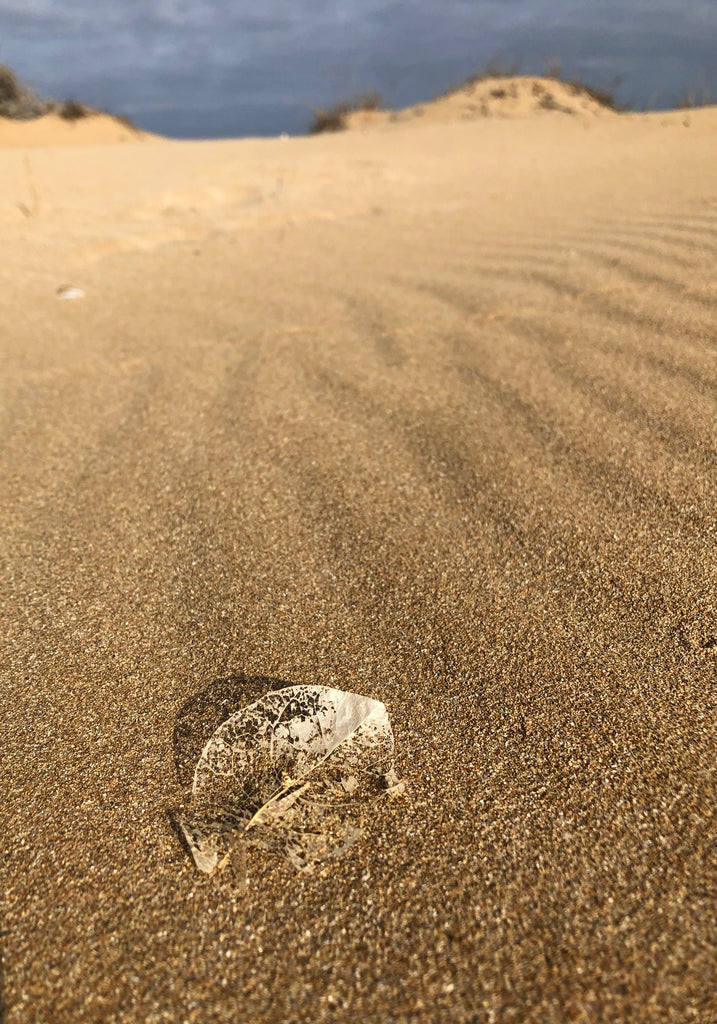 Summer is exciting time when everything seems to be just bursting with light, abundance and adventure... Many people go away on holidays and travel this time of year, fulfilling a dream of reaching and exploring a sought-after destination, or at least spend a week in a cabin or camping, as if trying out a rural or nomadic lifestyle for a limited time.
And yet again, I find myself staying close to home this summer, struggling to fill in the gaps of many commitments I had to postpone while caring for my sick child, and focus on rebuilding my life after a very trying and tiring year. The notion of packing up and going anywhere for more than a day is enough to drain my energy. And I'm longing for simple replenishing of my energetic supply levels - watching the sunset at the beach, or spending the afternoon in the shady creek, doing absolutely nothing but watching the water flow. 
The long days bring a sense of limitless possibilities, yet also there is the knowledge that this will be over soon, and that one must prepare for the season ahead and can't rest on our laurels for too long. Be in jamming, canning or getting logwood into the cabin so we're well stocked for winter, turning the garden over for the next season, etc., summer is a very busy time of the year for most, except for course, for the proverbial cricket in Aesop's fable. And add to that the many family obligations that the holidays from school bring, it's very challenging to balance between all aspects of life. 

Here at the perfumery, I'm still adjusting to the pace in a different climate - the eastern parts of the Mediterranean sea are very different than the Pacific Northwest!
The extreme heat slows things down a lot. Not just because moving fast is not recommended in temperatures over 30c, but also because there are some process that are sensitive to heat and humidity levels, such as crafting certain types of incense, and it's a disaster for soap curing. Drying herbs is also impossible, so I stay away from any tea blending and keep those projects for the very dry weather we get in the Autumn.
Additionally, working with highly fragrant materials, as beautiful as they may be, is overwhelming and at times impossible - heat and humidity make everything feel so heavy and unbearable. So I need to time my lab sessions carefully for the very early hours of the morning or late at night. 

In time and with experience, I learnt to dedicate the summer to more subtle, quiet and refreshing activities: crafting incense into cones and sticks using materials that actually benefit from the slow drying process of the hot, humid air. The fact that I'm working with wet hands with an earthy and cool paste that resembles clay, and usually while sitting outdoors on my porch enjoying the carob tree's shade and the sea breeze; that the aromas are not so strong (except for the testing and burning phases). Also on the porch, I do some of my other crafts, which are not directly related to perfume, but which I use for some of the more fancy packaging - shibori dyeing (I made my second indigo vat this year), ecoprint and basket weaving. I try to take it slow and while building up the stock for the upcoming Seasonal Subscription Boxes, doing everything slowly, enjoying the process and preparing. All of this will save me a lot of stress later, when I can focus on the content of these boxes, and proceed to craft my perfumes, soaps, candles, teas, and other types of incense. 
Ayala Sender