New in the Shoppe: Ras El Hanout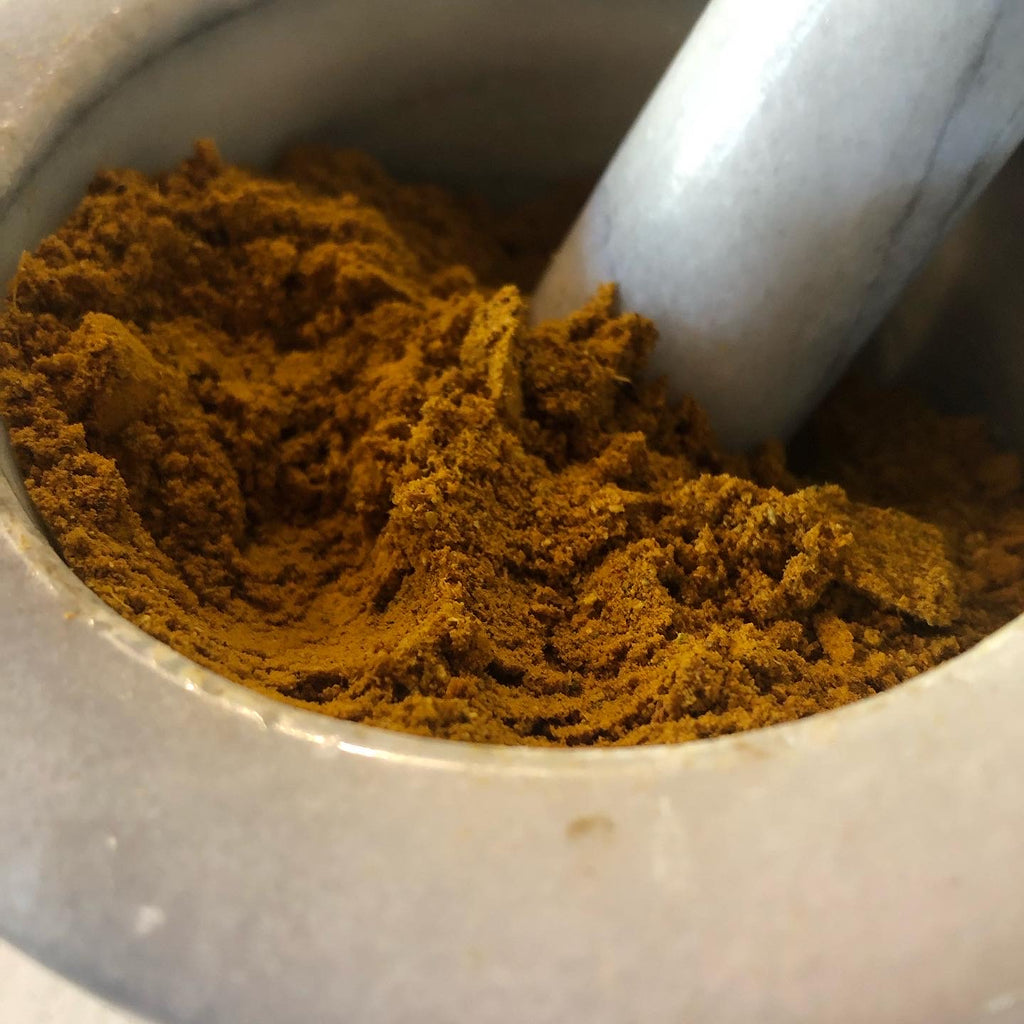 New in the shoppe: Ras El Hanout Moroccan spice blend. The name of this legendary spice mix literally means "Head of the Shoppe", and is traditionally made by from the top-shelf spices available to the spice vendor's disposal, and more often than not the blender improvises it, rather than carefully following a recipe. With that being said, some ingredients are a staple, including: 
cardamom, nutmeg, mace, cinnamon, allspice, black pepper, ginger and cloves. Other common additions include chilli, turmeric, galangal, cubebs, coriander, grains of paradise, lavender buds, rose petals, saffron, orris root and even controversial animal components such as Spanish flies and grains of musk…
This particular Ras El Hanout is vegan, and is created in-house by yours truly, from 24 exotic spices, freshly ground including orris root, Iranian saffron strands, Rugosa rose petals, French lavender buds, and much more which I would rather keep a secret!
This exotic spice mix is both floral and just hot enough and is a perfect luxurious addition to savoury dishes such as couscous stews, mograbieh & legume salads, and also a unique flavour for desserts such as brownies and dark truffles. A tiny pinch goes a long way.