❤️ Aphrodisiac Gift Guide 2023 🌹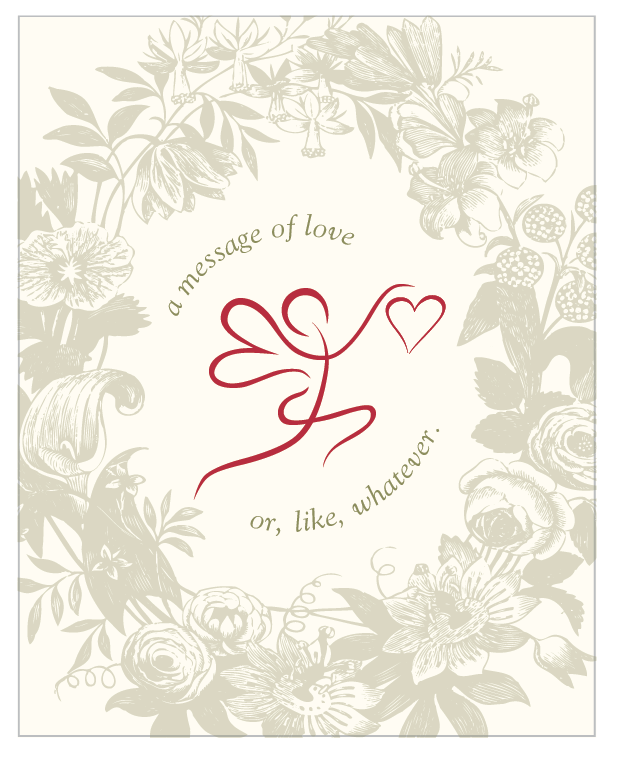 ❤️🌹Aphrodisiac Gift Guide 2023 🌹 A Love Letter 💌 from Ayala Moriel Parfums! New Aphrodisiac Perfume Coffret, Aphrodisiac Incense & Teas to ❤️ Heart this Valentine's Day🌹
Valentine's day is fast approaching, and that means it is that one time of the year when it is actually socially acceptable to buy perfumes to someone you have a crush on and possibly want to impose your olfactory taste  on - or at least write about them feverishly in my annual Aphrodisiac Guide, with promises of seduction.

If you are pressed for time and don't want to read the entire newsletter, here are five easy picks that are sure to win anybody's heart
and nose
whether if they like it or not:
Roses
et Chocolat
 (and its matching tea!)
Immortelle l'Amour (also available as an organic tea - super delicious and caffeine free)
Dance of Fire
(to spark desire)
Lovender

Song of Songs
(also comes as a body oil in new 30ml frosted glass with pump dispenser)

Read on for more ideas for aphrodisiac perfumes, incense and teas! And as always - if you're unsure what to get for your sweetheart❤️ (or yourself!), contact me to receive a complementary fragrance consultation.   
❤️APHRODISIAC COFFRET is a luxurious coffret of 8 of our beloved aphrodisiac perfumes, packed in a jewellery box lined with handmade paper. 
The fragrances included in this coffret are the most seductive, passionate, sexy and are suitable for a range of moods and occasions: 
<3, Beach Lily, Cocaigne, Dance of Fire, Espionage, Immortelle l'Amour, Roses et Chocolat, Song of Songs. ❤️
💗APHRODISIAC TEAS
Our perfumed teas are now back in stock, including our Immortelle l'Amour, Roses et Chocolat and Charisma. All hand-blended using fine teas, flowers, freshly dried and fragrant herbs and spices.  💗
💗PALAS ATENA 
perfume is a confident yet sensual melange of gorgeous champaca absolute, warm amber and precious sandalwood. Recently, I've translated it into Indian-style incense. A sensual blend of exotic woods, spices, resins and flowers is very much an homage to the famous Nag Champa type of incense - sweet, thick, warm and redolent of flowers. Palas Atena incense is perfect for a relaxing and romantic setting, and if you can't share the moment in person - burn it while writing letters to loved ones - it is fabulous for paper-scenting!  
Available as Agarbatti (incense sticks with bamboo core), Dhoop (Incense Cones), or core-less incense sticks. 💗
APHRODISIACS TRIO ❤️FOR HER❤️ three minis from our most potent aphrodisiac perfumes, notorious for increasing your feminine confidence and sex appeal to make you feel irresistible. Includes Immortelle l'Amour, Lovender and Roses et Chocolat. 
🤍BEACH LILY🤍 is featured in this aphrodisiac guide not only because it is our newest perfume - but mostly because it is inspired by Sea Daffodil, a flower that signify unconditional love. A flower that is like a lighthouse of hope and always survives the sands of time. The kind of love we all wish upon ourselves - to both give and receive. 
💙BLUE HEART VALENTINE💙 by Tamya Sender 
Writing a letter is a personal, intimate and a wonderful, tactile way to connect with loved ones who are separated from us geographically or by the pandemic plot's many twists and turns.  

Blue Heart 5x7 Greeting card with envelope - digitally printed from Tamya's original acrylic paining. 

You may want to check out her other Valentine's Card, or the collection of 6 greeting cards! 
They are sure to put a smile on your loved one's faces, and add colour to your lives :-) Check out the other cards in her collection. 
💙ORCAS features many aphrodisiacs - rosemary, angelica, fresh ginger and ambergris - and is both invigorating, sassy and reflective. Redolent of the wilderness, a call from the wild like the song of the whales that inspired it. 
APHRODISIAC TRIO 💙FOR HIM💙 three mini colognes from among our sexiest fragrances.Feature natural aphrodisiac essential oils that will make you feel confident and irresistible! Épice Sauvage (honey, cedar and spices), l'Herbe Rouge (lavender, hay and patchouli) and Rebellius (vanilla, long paper and tobacco, known to boost confidence). 
🧡SONG OF SONGS is a composition of the most ancient aphrodisiacs: oud, saffron, roses and precious resins such as labdanum, frankincense and myrrh. These hypnotising materials were originally burnt as incense - and are now offered as Bakhoor: Arabian-style incense of oud chips infused with perfume, as well as handcrafted hyacinth-myrrh resin enfleurage. 🧡
🧡SONG OF SONGS BODY OILadds a textural sensuality to this timeless aphrodisiac. Oud, saffron, roses and precious resins such as labdanum, frankincense and myrrh suspended in a luxurious oil that absorbs fast into the skin while nourishing it. Now in a new packaging, 30mL frosted glass bottle with a convenient pump. 🧡
🧡SONG OF SONGS BAKHOOR is an Arabian-inspired luxury incense form of our Song of Songs perfume: These are sandalwood and oud chips (infected Aquillaria species), that are infused by Song of Songs perfume, and blended with the finest Yemeni myrrh which was infused with fresh hyacinth flowers from Ayala's perfumed garden in a unique resin-enfleurage technique.. 🧡
💗JASMINE SANDALWOOD INCENSE CONES
Jasmine Sandalwood incense cones are a luxurious, meticulously blended sandalwood incense cones, mixed with organically grown jasmine flowers, and infused with three types of jasmine: Jasmine grandiflorum, jasmine sambac, and star jasmine. 💗
DANCE OF FIRE
Launched on 02.02.2022, Dance of Fire perfume showcases the beauty and depth of ancient resins and allows the scent of wafting, swirling smokes to caress one's skin.   
Ayala Sender