Vol d'Agrumes - Gemini Zodiac Perfume Oil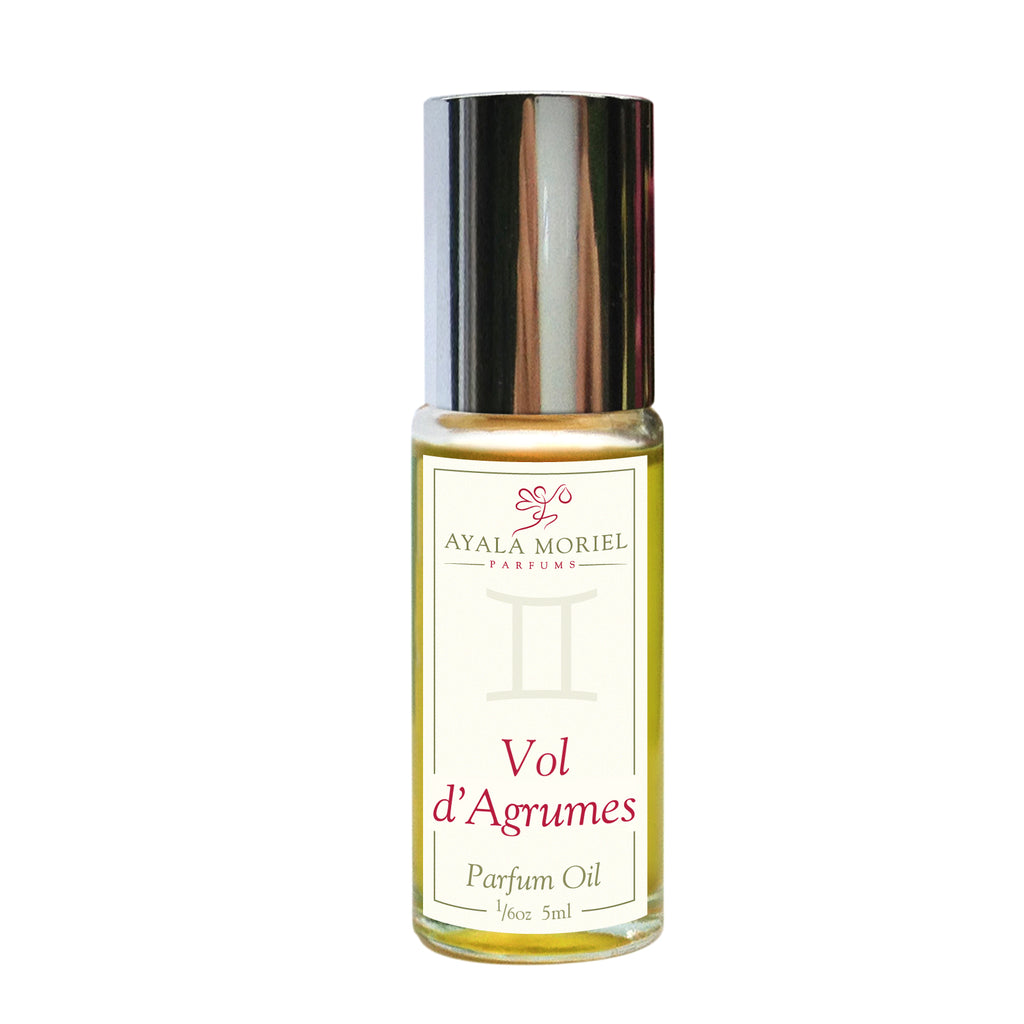 Gemini arrives as spring's sun intensifies transitions us into the beginning of summer.  As if carried on a warm wind, with a carefree spirit of a butterfly, it signifies the ability to transition happily, curiously seeking novelty and good company.  
I chose a Flight of Citrus (Vol d'Agrumes in French) when translating the energy of Gemini into a scent. Gemini is ruled by Mercury, which is the planet of communication, adaptability and versatility, like quicksilver. So naturally I was led into the realm of effervescent citrus notes, a melange of citrus fruit and herbs which is as light as Air. And like the time of the year, it transitions us beautifully from spring into summer, a scent that is refreshing and versatile in every way.  
Vol d'Agrumes zodiac perfume oil is vibrant, fun and easy to wear. 

Top notes: Lavender, Lemon
Heart notes: Lemongrass
Base notes: Oakmoss, Musk Notes
Fragrance Family: Citrus Fantasy, Chypre Fresh
Gemini birthdate: May 21-June 20 
Ayala Sender