Aphrodisiac Gift Guide 2022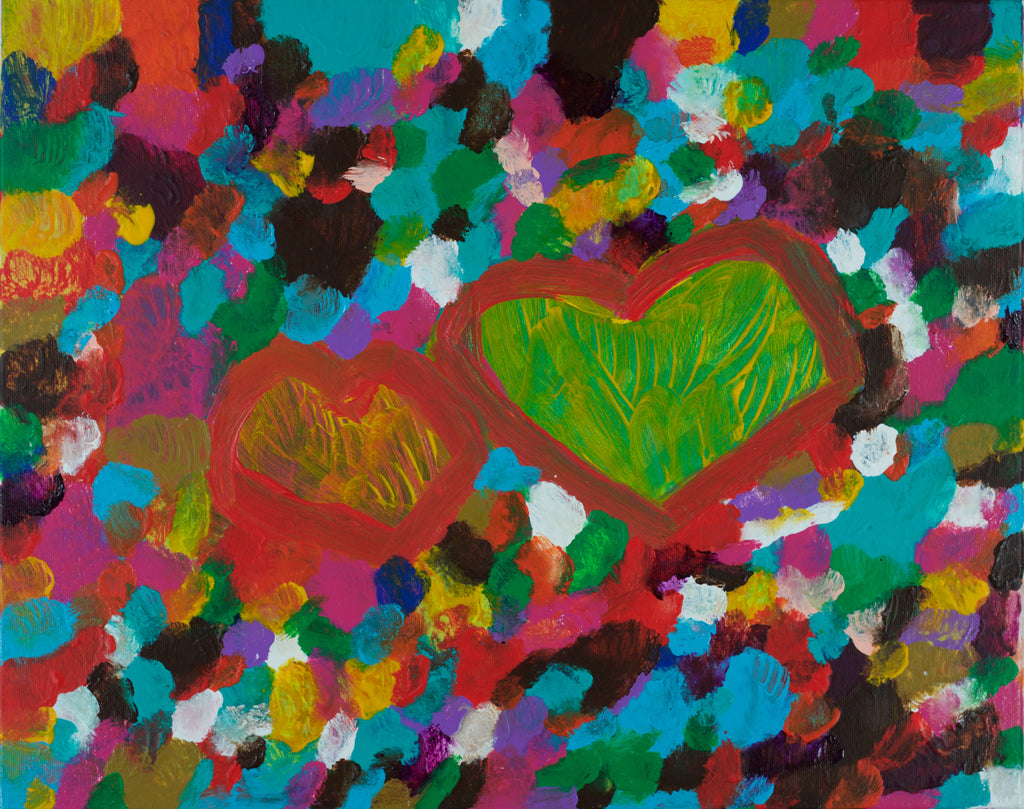 Dear Fragrant Friends,
This winter is colddd in my part of the world and we may have mixed feelings come February 14th - swinging from bleak to optimistic. Come to think of it - it is natural to feel this way now, as this is often the coldest stretch of winter, and while  it's not quite spring yet - the days are getting noticeably longer.
 
This is why I have always enjoyed celebrating Valentine's Day so much - the bright red hearts, boost of chocolate and being surrounded by friends. We'd always make sure to not take this hallmark holiday too seriously - but just seriously enough to enjoy it regardless of our relationship status. I loved hosting Aphrodisiac Tea Parties this time of the year, because i knew it cheered up so many people who felt left out of romance, and also because it was inspiring and fun for those who were romantically involved. 

Of course none of this is happening now, with the "Royal" worldly guest that overstayed her welcome (Queen Coronavirus, I'm talking to you). I haven't hosted many events over the last couple of years, but the last one has been in Tu B'Av, which is the Jewish equivalent of Valentine's, in which we've burnt an interpretation of the Qetoret that I've created, and last summer, just before my daughter got hospitalized, we managed to hold an art shows of her most recent paintings here at our studio in a show "Colour is Sound". 

I am sure events and socializing will come back when the time is right. Until then, I'm going to savour the world-wide support of introverted lifestyle, and keep dreaming and reminiscing of times past, while reading James Beard cookbooks on entertaining I've inherited from my grandmother's kitchen, and doused in Cocaigne. Speaking of which, I'm so grateful for all the orders that came in right after its launch last December! It truly warms my heart.

May you always feel loved and protected, and feel at home wherever you are.

XO
Ayala

P.s. The paintings above is "Two Hearts" by Tamya Sender. Available as greeting cards via her Etsy shop, and also included in the new Aphrodisiac Gift Set. 
APHRODISIAC 2022 COFFRET of eight seductive and sexy sets, in miniature size. 
The fragrances included in this coffret are the most seductive, passionate, sexy and are suitable for a range of moods and occasions: 
Beach Lily, Espionage, Immortelle l'Amour, Razala, Roses et Chocolat, Song of Songs, Zangvil and our newest perfume, Cocaigne.
VALENTINE'S GIFT BASKET is a real treat for two - an original romantic gift for anniversaries, birthdays, weddings and Valentine's Day. Each item is carefully selected and made with love, to the last detail including the packaging and wrapping: Aphrodisiac mini trio (Immortelle l'Amour, Lovender, Roses & Chocolat), Roses & Resins beautifying facial unguent, Song of Songs Anointing Body Oil, Venus (Aphrodite) Incense Pastilles, Rose Milk Soap Bar, Artisanal Chocolate and/or Rahat Lukoum, and an original Valentine's greeting card by artist Tamya Sender. 
* We will happily customize the contents of the basket to include other scents, soaps or your choice of incense. 


SPRING SUBSCRIPTION BOX 
We are now taking last orders for the Spring Subscription Boxes. These are going to be most cheerful and pretty, wrapped in botanically printed fabrics from spring flowers in Israel. Each box is filled with pampering Spring delights for your home, body, face and soul, including some incredible Spring Flowers enfleurage from my organic garden, wildcrafted incense, soaps, Zodiac perfume oils and a very special new perfume I've created only for the Seasonal Box subscribers. Everything is lovingly prepared by hand by yours truly, to the last detail. It is the most uplifting and cheerful gift you can give or receive! 

AQUA ARIA (AQUARIUS) PERFUME OIL
Aquarians (born between January 20 - February 18) are idealistic, philosophic and often seek roles as teachers and mentors. Aqua Aria is made of light and delicate floral essence combined to represent the airy energy of the sign of Aquarius. Linden and lilac notes give a transparent impression that represents the Idealism and Determination of Aquarius. Explore the rest of our Zodiac collection here. 
COCAIGNE 
the new perfume named after the land of plenty, and is a comforting and sensual blend of precious woods, warm spices and aldehydic floral notes. Cocaigne was created in memory of my beloved grandmother, inspired by the coziness she and her home always made me feel. I'm so grateful for all the orders that came in right after its launch last December! It truly warms my heart. May you always feel loved and protected, and feel at home wherever you are.

ROSES & RESINS UNGUENT  
is a real treat for the face - made from Marula, Moringa and Jojoba oils infused with Balm of Gilead berries (a rare type of myrrh, Commiphora giladensis), and scented with orange blossom, saffron, sandalwood and rose.


PALAS ATENA (NAG-CHAMPA STYLE) INCENSE STICKS
These are the most sensual incense blends I've ever crafted, largely inspired by the classic Nag Champa, relying on pure botanicals. Palas Athena Incense is made in the traditional Indian way, and hand-rolled from exotic botanicals. A relaxing and sensual fragrance, rich with exotic flowers, sandalwood and amber. 
Comes in three formats:  Agarbatti (with a bamboo core), Masala Sticks and Cones. 

VENUS PLANETARY INCENSE PASTILLES
Invite harmony, playfulness, romance and beauty to your life with Venus Incense Pastilles. An alluring blend of amber with sharp green notes bring both freshness and sweet warmth. Burn on Fridays and whenever your life requires an extra helping of beauty, sweetness and softness. Like all our Monastery-style planetary incense, it is made primarily of precious resins (galbanum, labdanum), along with wildcrafted vitex berries and myrtle leaves. Can be either burnt on a hot charcoal but can be also warmed on an incense heater for a smokeless incense experience.



APHRODISIAC BATHING
We're stocked up for winter with our lovely, luxurious soaps, using foraged healing plants and fragrant resins. All our soaps use a winning formula that is both moisturizing, lathering and wonderful-smelling! Try our beautiful Rose Milk (gentle, moisturizing soap bar with Goat's Milk, almond butter, oatmeal and flower essences); aphrodisiac and spicy Khulnegjan; the freshest batch of Sandalwood Beer. Our all-time best-sellers Vetiver Racinettes, Sage & Myrrh, and Absinthe & Lavender are also re-stocked - snatch them while they last (they do tend to sell out fast!).



Ayala Sender